My TiVo Has Wrong Guide Data
This topic is for situations where your
TiVo
has missing, confusing or generally wrong Electronic Program Guide (EPG) data (that is, what you see when you use the Guide button, Search By Title, etc) but the wrong data is
not
explained by a guide data issue at
OzTiVo
's mothership (for that situation, see
S3OzTiVoHasWrongGuideData
instead).
OzTiVo EPG versus official Hybrid TV EPG
The Electronic Programming Guide (EPG) information on the
OzTiVo
server uses different ID numbers for series and episodes, which means that Season Pass® and
WishList
® entries created using the official Hybrid TV EPG will no longer obtain upcoming episodes (although some people find that recordings keep working for some hours after changing to
OzTivo
, if the To Do List is not recreated). This means you will need to delete and re-create your Season Pass® and
WishList
® entries when you change to
OzTiVo
EPG.
OzTiVo
recommend
to
Clear program information & To Do List
(which clears all program information, cancels all (see comment below) Season Pass®,
WishList
® entries and everything in the To Do List, and removes all Thumbs Up and Thumbs Down ratings on your
TiVo
) before you connect to the
OzTiVo
service, so you don't end up with a mixture of guide data from different EPG sources, which can be confusing and cause recording issues. The official Hybrid TV EPG data (which included 4 hour blocks of To Be Advised for everything after 8th November 2017) will expire on the 18th of November 2017. An alternative to
Clear program information & To Do List
is
Clear and Delete Everything
, if you also want to remove everything including recordings from the
TiVo
. If you have
not
connected to
OzTiVo
service (to get guide data from
OzTiVo
) on this
TiVo
, then it is suggested to run the
Clear program information & To Do List
option via
TiVo
Central >
Messages & Settings
>
Restart or Reset System
onscreen menu after an upgrade to
OzTiVo
. [See below before running this option]
OzTiVo
suggests
before
upgrading or running the
Clear program information & To Do List
option on your
TiVo
to make note of your Season Pass® and
WishList
® entries by writing each entry down or using a digital camera to take photos of your TV screen (or if you can ssh or telnet into your
TiVo
then you can run
list_sps.tcl
on the
TiVo
to display Season Pass® entries and then perhaps copy the output to a PC using winscp or scp or similar). The day after the
OzTiVo
upgrade is performed, you will be able to recreate your Season Pass® and
WishList
® recordings just like before. You must wait many (like 12-24) hours for the
TiVo
to 'index' (sort and organise) the new
OzTiVo
data before the Season Pass® and
WishList
® features will operate correctly. The suggestion to wait a day after will ensure these features are ready for use.
list_sps.tcl: Program to run on an OzTiVo to display Season Pass® entries
It is important
not
to get guide data (which happens during Connect to
TiVo
Service, including the automatic daily connects) from the
OzTiVo
server
before
doing CPI&TDL. This is because the
OzTiVo
server tracks when was the last time it successfully sent guide data to each
TiVo
Serial Number (TSN), and will not resend guide data generated before that time. So if you Connect to
TiVo
Service (on dial code 140), then CPI&TDL then Connect to
TiVo
Service (dial code 140) again then you won't get any guide data until the next morning when new guide data has been generated at
OzTiVo
.
How do I tell whether the wrong guide data is wrong at OzTiVo?
Sometimes it is clear the problem is on your
TiVo
. For example if you get inconsistent results looking at guide data (for example Record By Channel and Record By Time show different shows for the same time and channel). Some common problems here are:
Lots of To Be Advised programs, each lasting 4 hours. This was a common problem in early-mid November 2017. The To Be Advised placeholders come from guide data in the official TiVo Australia/NZ mothership for November 8 to November 18. If your TiVo has To Be Advised and also guide data from OzTiVo, then you see OzTiVo guide data in the browse by channel view, but To Be Advised if you select a channel and browse by time. However, when you select one of the To Be Advised items, you will often see the OzTiVo data for whatever is showing at the time that To Be Advised block starts. If you have this problem, the treatment is to Clear Program Information and To Do List.
Find Programs > Record By Time or Channel > Browse By Channel looks right, but Browse by Time and Search By Title are both empty. This has been seen when first loading guide data after Clear Program Information & To Do List and is believed to be caused by indexing on the TiVo taking a long time (like 6/12/24 hours), in which case it will fix itself in time (just wait).
If there is just the odd show here or there which has wrong guide information, that is likely to be a
S3OzTiVoHasWrongGuideData
issue instead. Otherwise you can check the S3 TV guide data at
https://hd.oztivo.net/tivo-bin/tvguide.pl
to see the information in the
OzTiVo
guide database. The username and password is the same as for this TWiki (hd.ozitvo.net) but you may need to also access allowed for your username if you registered for TWiki after October 2017. There are a few people including
DavidKeegel
who can grant access for Australians; or if necessary you can ask on
OzTiVo
Forum
http://forums.oztivo.net/forumdisplay.php?33-Australian-TiVoHD
. If the S3 TV guide web interface shows a different thing to your
TiVo
, then you are looking at the right topic.
How do I fix it?
Firstly, check above for a few solutions to common problems. If your guide data are out of date, try Connect To
TiVo
Service Now. If that doesn't work, then check that your
TiVo
is using Dial Code 140. FIXME: add more diagnosis and treatment here.
Should I re-run Guided Setup?
In general,
no
. At least, not just because of changing to
OzTiVo
, unless your time zone is wrong, for example if a
TiVo
has come from interstate.
If
you do run Guided Setup (for example because your
TiVo
had a Clear and Delete Everything run on it or has a wrong time zone) then (for early-mid November)
OzTiVo
recommends using the postcode of the CBD of the capital city (GPO) in your state (
2000
,
3000
,
4000
,
5000
,
6000
,
7000
), or
2000
for ACT,
0800
for NT; or just use
NZ
for New Zealand. Otherwise you may have issues with your
TiVo
's time zone being wrong, until
OzTiVo
supports more postcodes. Note, it is expected that
OzTiVo
will support lots of postcodes in late November, at which point you should use your normal postcode (where you live) whenever doing a Guided Setup. Also you might lose a Media Access Key (MAK) used for Multi Room Viewing and Home Networking Package (if you purchased this option from Hybrid when it was available) by doing Guided Setup against the
OzTiVo
mothership.
If
you want to run Guided Setup, then go to
TiVo
Central >
Messages & Settings
>
Restart or Reset System
>
Repeat Guided Setup
and then follow the on-screen prompts. Note: A Guided Setup will not delete your Season Passes or recordings, however you will need access to the internet and a digital antenna as your
TiVo
will scan for channels and download the latest Electronic Program Guide information. For most people it is not necessary to re-run guided setup when changing to
OzTiVo
, unless your time is wrong due to your
TiVo
thinking it is on Australian Eastern Daylight Time when that is not your time zone. Some users are reporting that it may take two runs at Guided Setup before the
TiVo
is happy.
Back to:
S3FAQ
--
DavidKeegel
- 2017-11-10
Comments
I found that Clear program information & To Do List deleted the Season Pass items which were on the To Do list. Before CPI&TD I had 19 season passes and 3 of those were in To Do (but with no upcoming episodes). After CPI&TD, Season Pass Manager shows 16 season passes and the 3 items which had been in To Do have disappeared not just from To Do but also from Season Pass Manager. --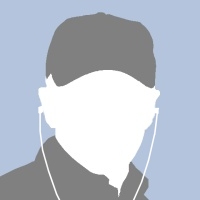 David Keegel - 2017-11-07