OzTiVo mothership has wrong TV guide data
The TV guide data for
OzTiVo
is (since October 2017) separated into Series 3 (HD, HD XL, sold in Australia 2008-2012) guide data on hd.oztivo.net and Series 1 (before 2008) guide data on www.oztivo.net. It is planned to merge these in 2018. See
S3MyTiVoHasWrongGuideData
to check whether the problem is on your
TiVo
.
Updating TV Guide data
You can check the
OzTivo
TV Guide Data by going to
https://hd.oztivo.net/tivo-bin/tvguide.pl
. The username and password is the same as for this TWiki (hd.ozitvo.net), for which you can
Register
if you don't already have a twiki account. The first time you login to tvguide you will be put on the
Set user preferences
page to edit your user settings - the main thing here is to set some stations, suggested starting point is all the stations which start with
S3-
and your closest TV transmission location, and press
Submit your new preferences
. If the S3 TV guide web interface shows the same thing as your
TiVo
, then you are looking at the right topic. There are some instructions on how to
Correct A Program In The TiVo Guide
if you notice some program information which is outdated (or wrong).
Automated Emails about differences
If you are interested,
David Keegel
can organise for you to get a list of differences between older guide data and newer guide data in a particular region/city (for cases when broadcasters change what they have listed in their TV guide a couple of days before it is due to be shown). Let David know your email address (which will automatically receive that list of guide differences), which region/city you are interested in, and if you have a preference what time of day you would like to receive the email each day. Once you get the emails you can update as much or as little as you like. For example, you may not bother to do updates where there are a number of programs shifted by one or two minutes, especially if it is not on a main channel or outside prime time. You will not be sent updates to racing.com channel (unless you opt-in with David Keegel) or for channels we don't have guide data for in S3
OzTiVo
(see Unsupported Channels below) The format of the emails has a short heading with the date the guide data is for (when it would be showing) and the region. Then for each set of differences for a channel, there are two sub-heading lines showing the name of the channel, with a
---
prefix for the old data and the date/time it was collected, and a
+++
prefix for the new data with the date/time it was collected. Then follow lines of data with a
(space) prefix if the line is unchanged, a
-
(minus) prefix if the line is in old data but not new data, or a
+
(plus) prefix if the line is in new data but not old data. The other lines for that SDE entry are included as well as actual differences, to give context. The Time and Duration fields are displayed in the format SSSS (HH:MMap) where SSSS is a number of seconds (past midnight for starting Time, or elapsed seconds for Duration) and HH:MMap is a time in hours and minutes (using a 12-hour clock). If there is a daylight savings transition on this day in your area, then
DST
or
Std
will be shown after the time to indicate whether it is daylight savings time or standard time While this email with difference information may sound rather complicated, it is usually fairly easy to understand if you look at the email and have a rough idea what is going on.
Unsupported Channels
OzTiVo does not carry guide data for channels/stations in Australia which are predominantly:
Radio (audio only) - eg: SBS Radio 1/2/3, SBS Ararbic 24, ABC Jazz, Double J
Shopping - eg: Aspire, Extra, ishoptv, TVSN, SpreeTV, WINGOLD
Religious - eg: SBN
These channels will appear on your TiVo with
To Be Announced
instead of any guide data. There is no point in reporting that you don't get guide data for those channels, because you are not supposed to.
Miscellaneous
Note: New Zealand S3 guide data is generated in a different way which is not covered here. FIXME: insert more details here. There are some private notes for series 3 guide admins (those few with direct database access) at
S3GuideAdminNotes
. --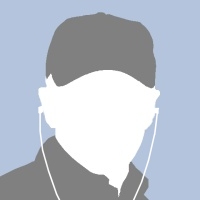 David Keegel - 2017-11-14
Comments